BACKSTORY
I remembered an old conversation about ideas that we were again fooling around with. Teemu had said that he wanted to do a film about ice fishing and a man that encounters a monster that comes up from beneath the ice. As a big John Carpenter fan, I thought, what if we continued Carpenter's The Thing story. Kurt Russell ice fishing... Hmm... THAT DOESN'T SOUND LIKE TOO BAD AN IDEA!
Let's do The Thing on ice in the middle of the winter. GREAT idea! It has Finnish elements and all kinds of crazy shit. Wuhu! Teemu had pitched other ideas to the band earlier. Those didn't quite work. Then Teemu had this last conversation about the idea on video...
"IF you let us take this project to the Azh Boyzz level, I promise it will be something different. BUT... then we need all the trust from you guys and let us do the work in a way that we like to do it. You have to trust us."
And they answered...
Okay, let's do it!
After that Teemu called me and said:
They want us to do it, YE-AY! But... How the hell are we going to do this?!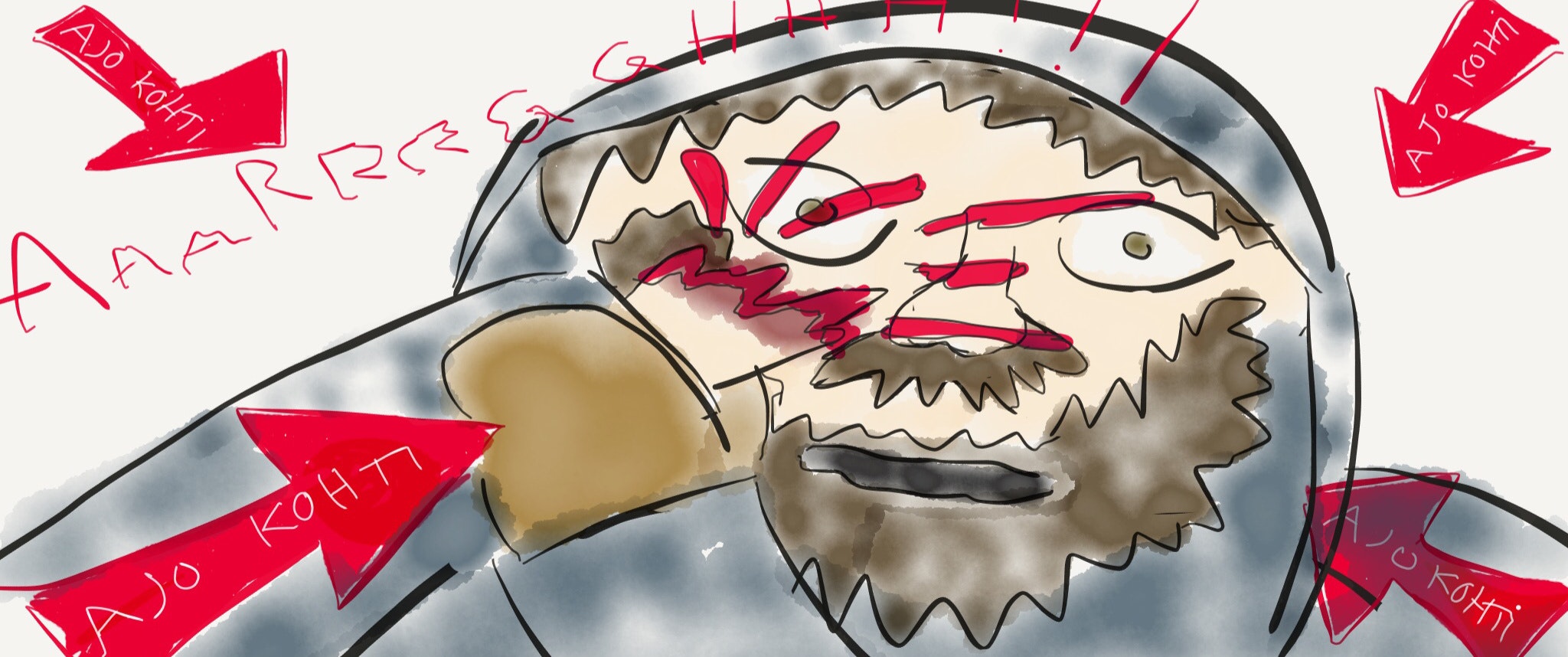 LOCATIONS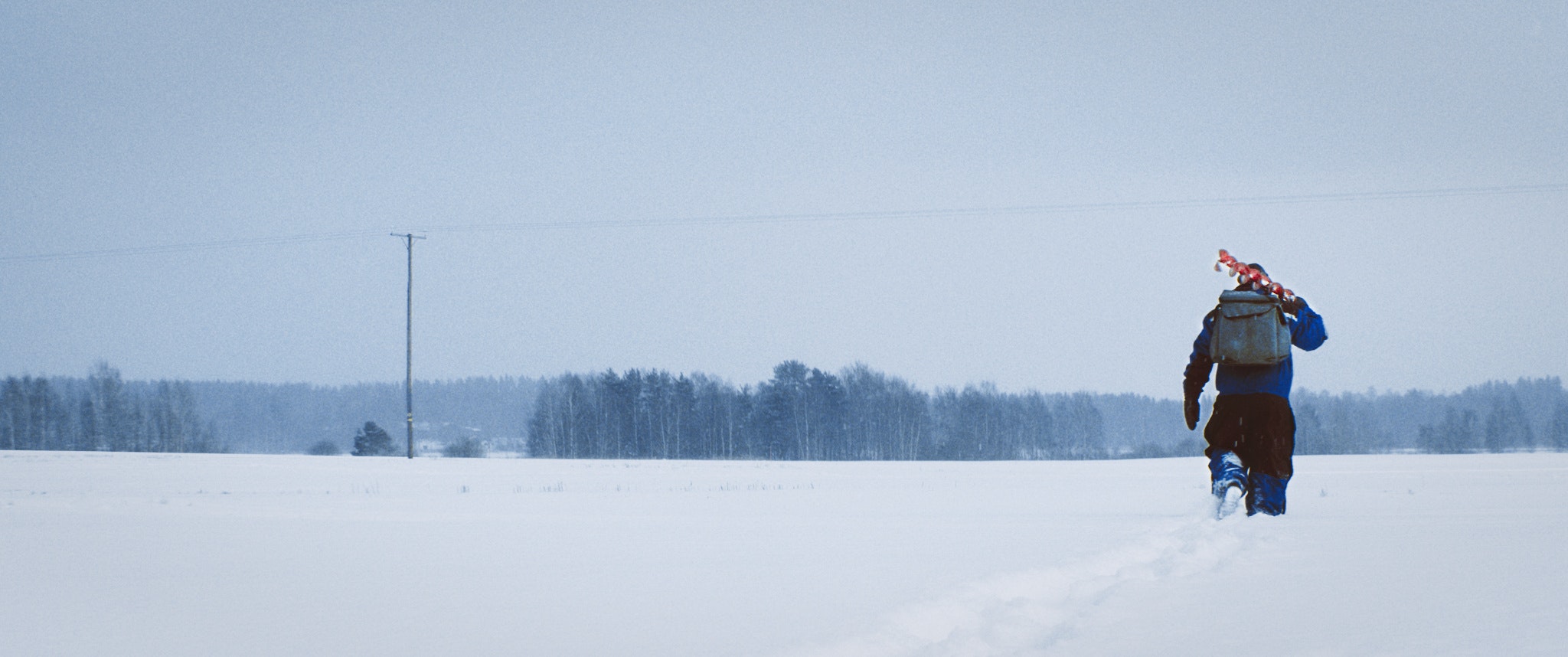 We started the process by finding the locations based on our short script. We decided to use two different cabin locations that we have access to. Teemu's parents (also used in our Occams Laser - Taking Over music video) and my wife's parent's cabin at Luopioinen. We knew that those locations won't cost a penny for us to use. And as we had this really strict budget, it was quite an easy choice.

---
SPECIAL EFFECTS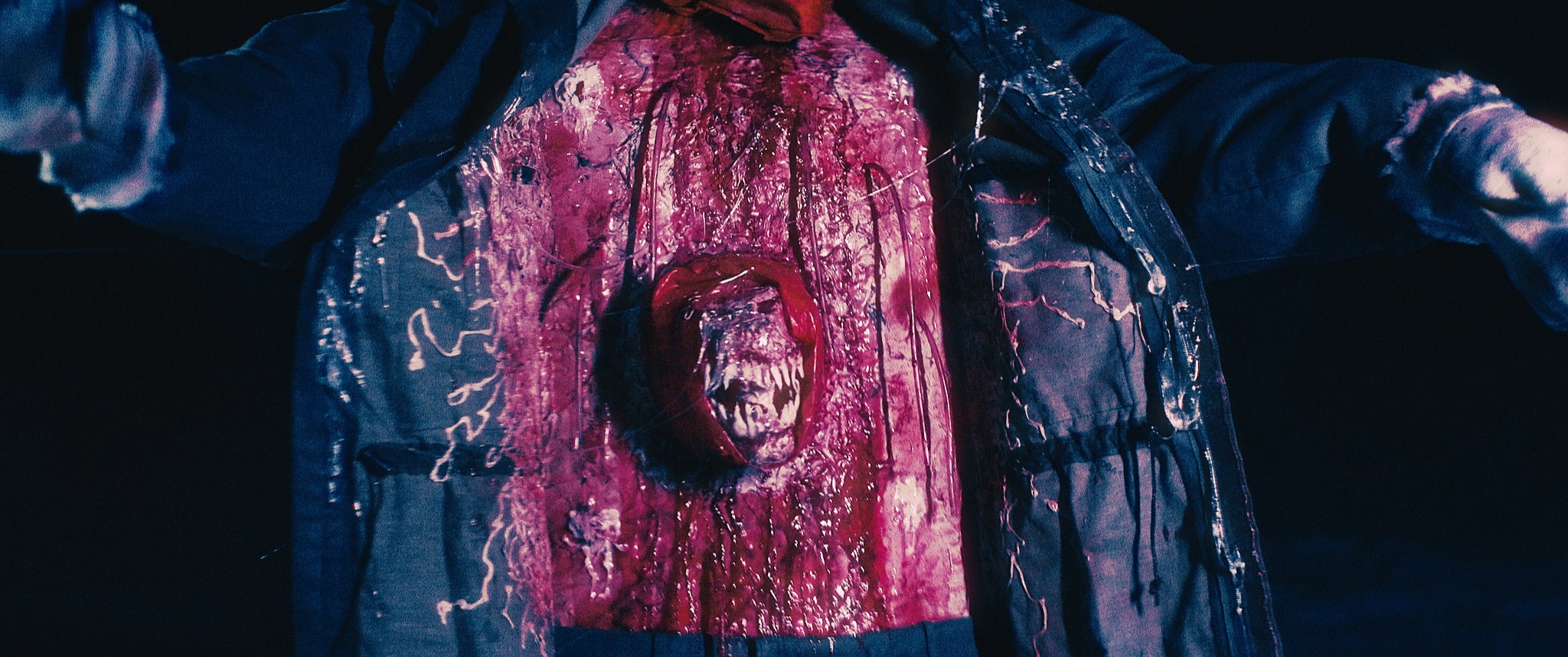 The Thing-inspired video without practical effects wouldn't be right. So we knew our biggest investment will be towards the special effects. We asked our FX-guru Karo von Rutenhjelm what is possible to do in a short timetable. He agreed to take the job right away because he is also a big fan of John Carpenter and of-course Rob Bottin.
---
STORY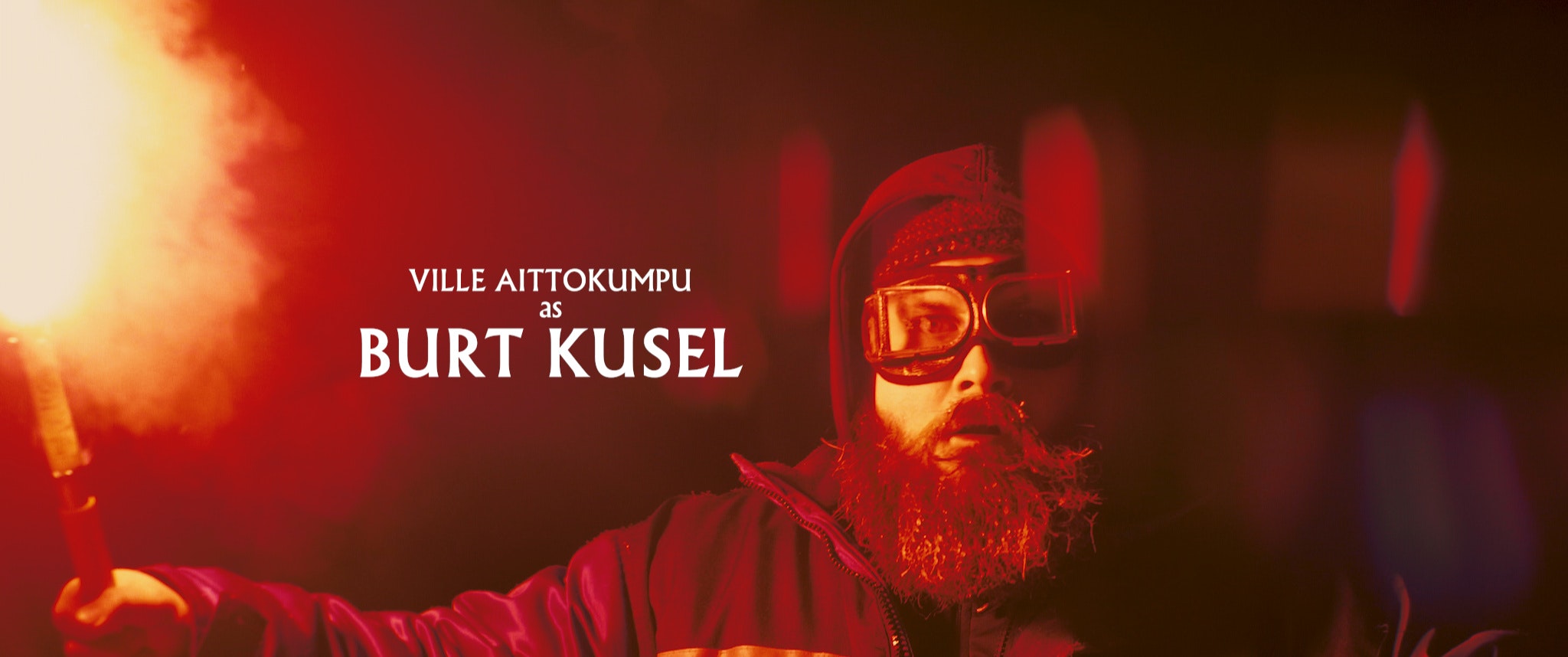 The first idea was that our main character would be ice fishing and then he would catch a big fish that turned out to be this ugly monster with tentacles, a face looking like a pike and it would appear through this tiny drilled ice fishing hole. It would kill our hero and drag him under the ice. But we thought this was a little bit boring and also hard to do.
So we came to the idea that we would make our main character Burt Kusel (played by me) the HERO of our story. Or at least he would act like it. A Finnish toughie that drinks his morning coffee with booze, knows how to ice fish like a badass, and hates when he sees someone around stealing his favorite fishing spots.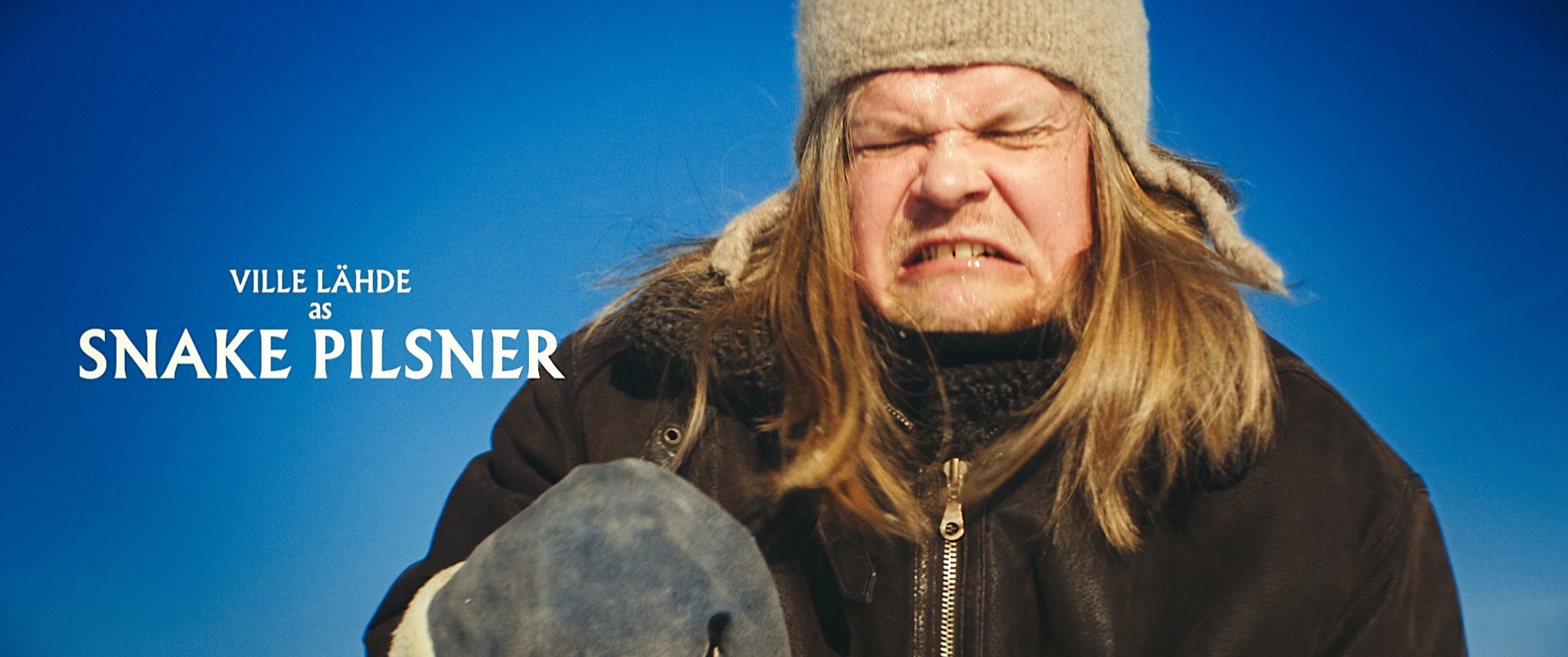 But he would meet the real HERO on ice instead. Snake Pilsner, (played by Ville Lähde again from Trash Video) is on a holiday trip ice fishing instead of saving the world or its president. When we were making Taking Over we were again making funny ideas for films. Ville Lähde told us about an idea to make a spoof of the Carpenter's film Escape from New York and make it Escape from Hervanta and the dude as a protagonist would be called Snake Pilsner. So it was perfect that Ville L would come to play this character in our Carpenter tribute film. Snake Pilsner the real president rescuer!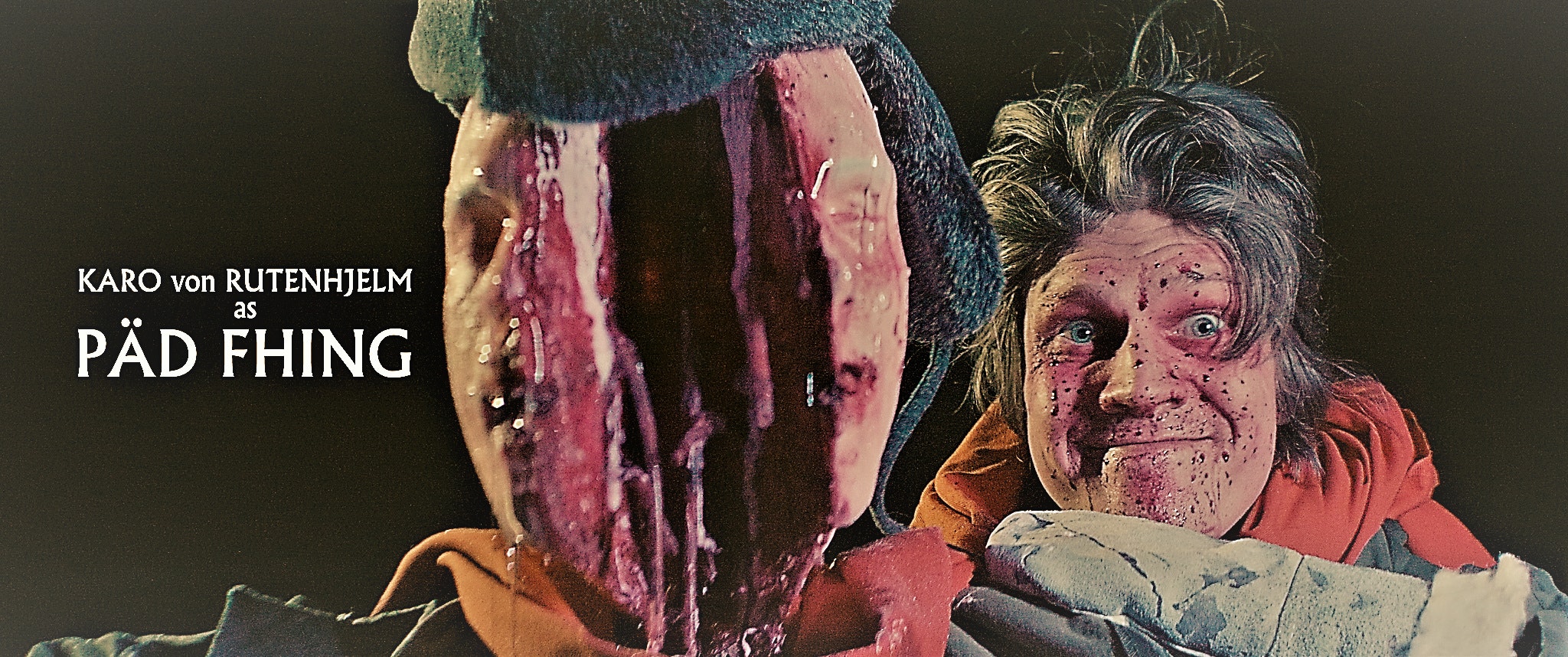 The third role was Päd Fhing. Another ice fisher who turned out to be someThing else. Played by Karo von Rutenhjelm who created together with Tatu Aittamaa the Päd Fhing's dummy look alike. The monster of our story.
In the end, Burt would be in trouble with Päd Fhing, and Snake would save the day (or the night) showing that he is the master of destroying monsters with his ice fishing equipment.
---
THE SHOOT


We split the shoot into two weekends. The first weekend we were shooting a teaser, interior, and the tool-shed sequences. The second weekend we would shoot on the ice. The first weekend was an easy cup of tea but the second wasn't that easy. The weather was really cold (-25°C) and we put ourselves and the gear to a real test!
If the lights were about to break it would mean the end of our filming. The biggest trouble we had were with the practical effects that just froze and broke. Like the compressor that was planned to be used for blood splattering and moving some parts of the monster just totally froze up totally. We didn't quite get all that we wanted but enough to get the piece together with a little help of Teemu's post-production magic on blood splatter parts.
I will end PART 1 here and leave you with behind the scene shots taken by our talented gaffer Eetu Keränen.
"I'll be back..." with the part 2!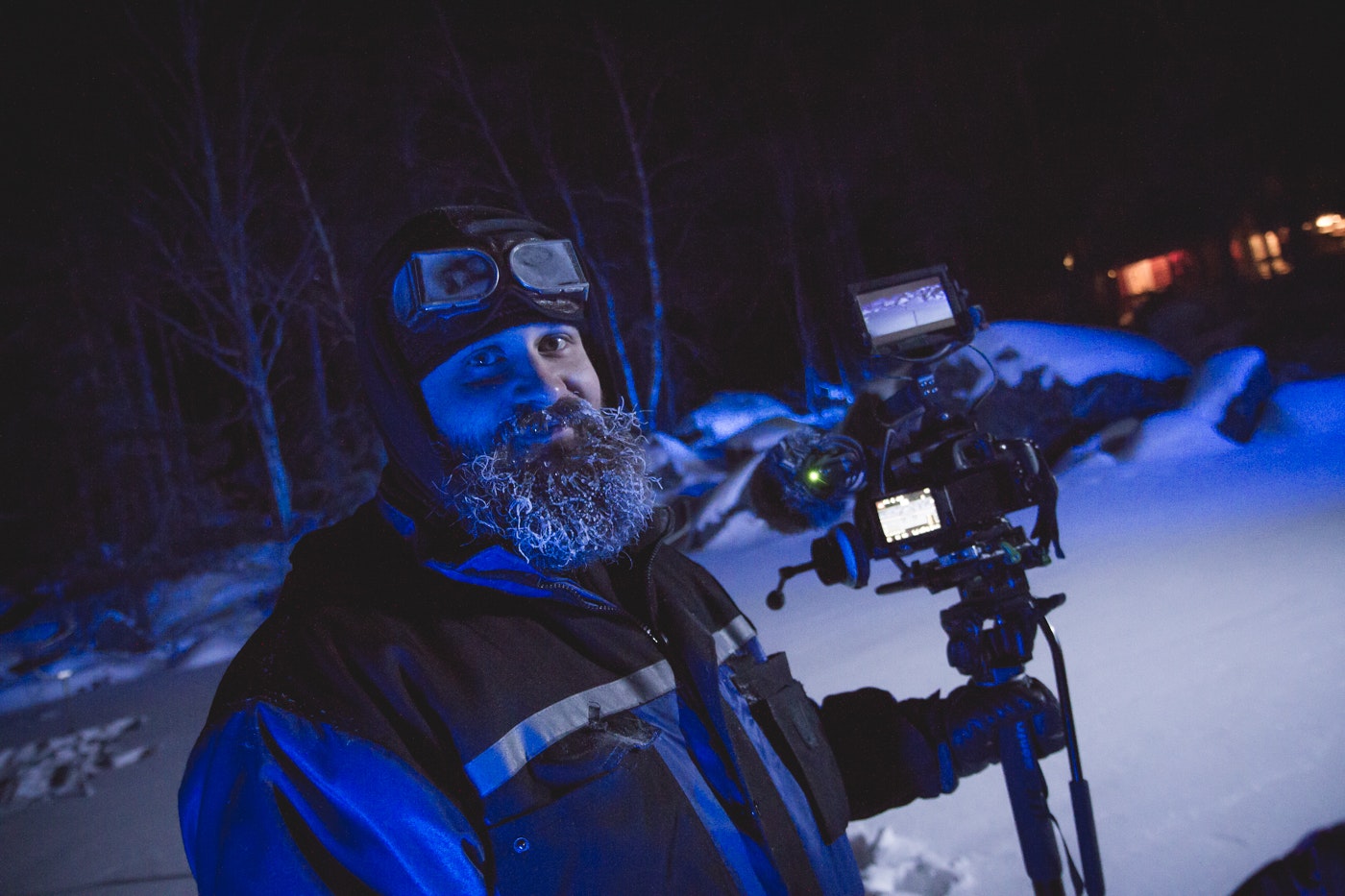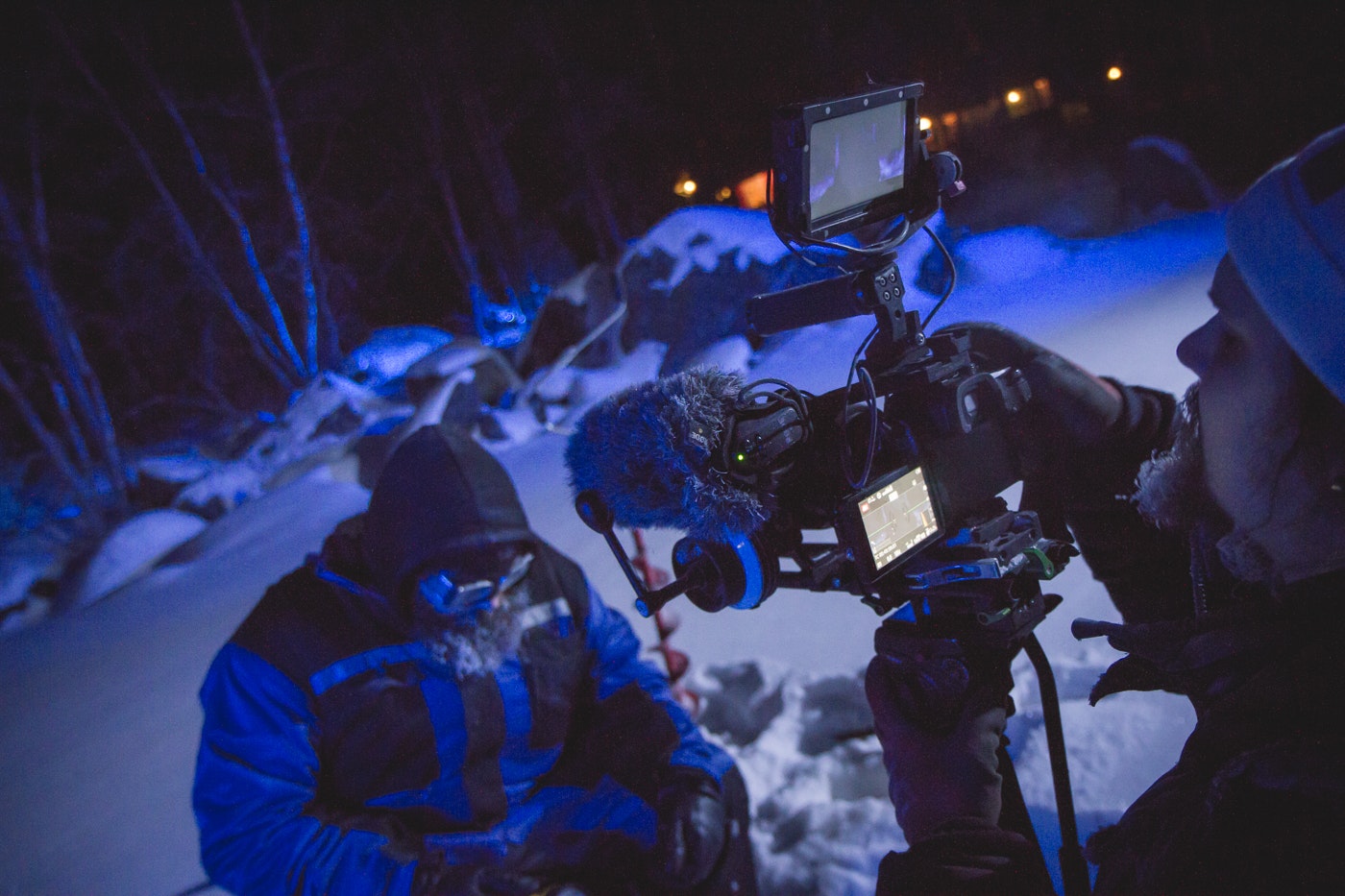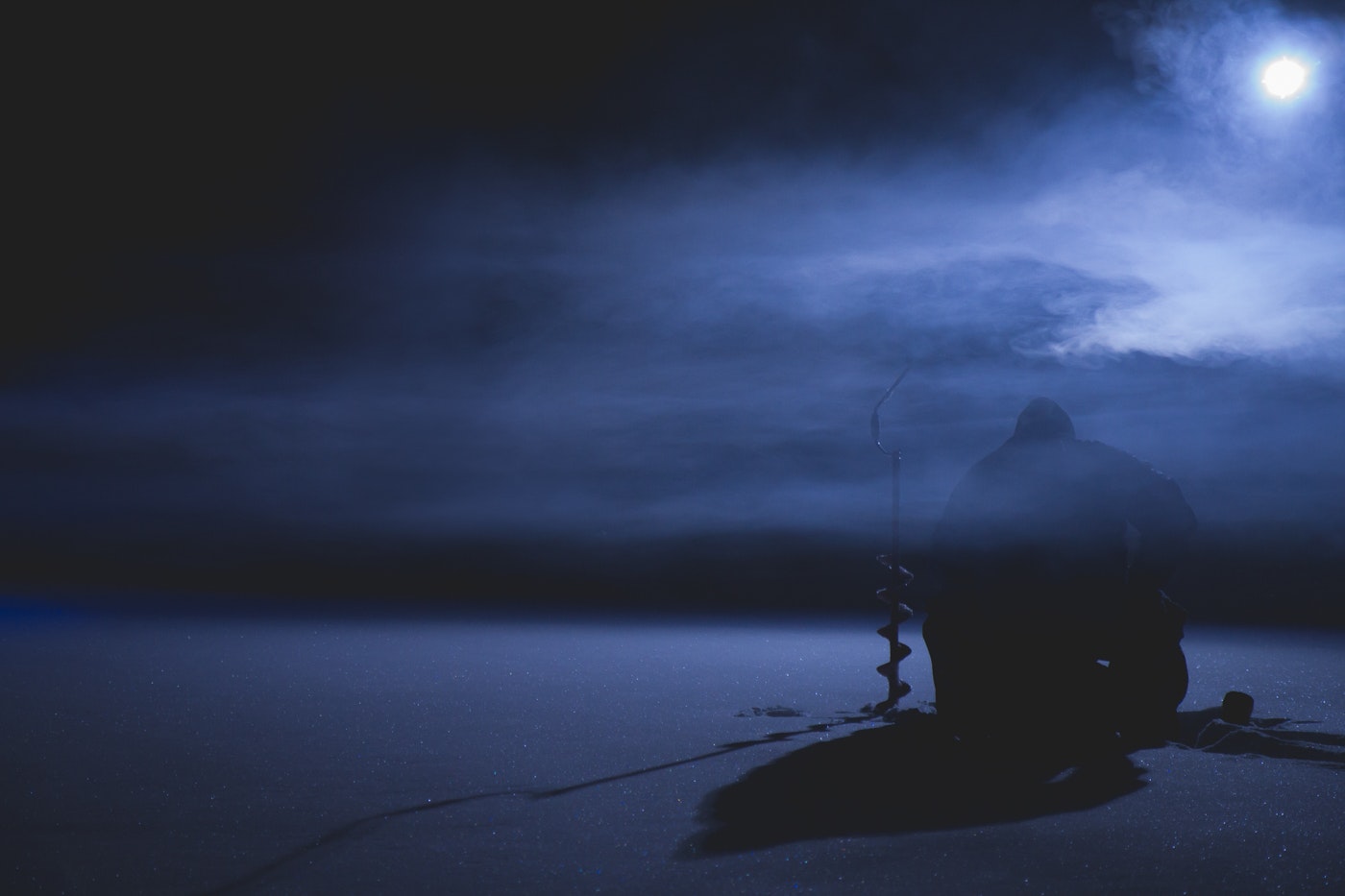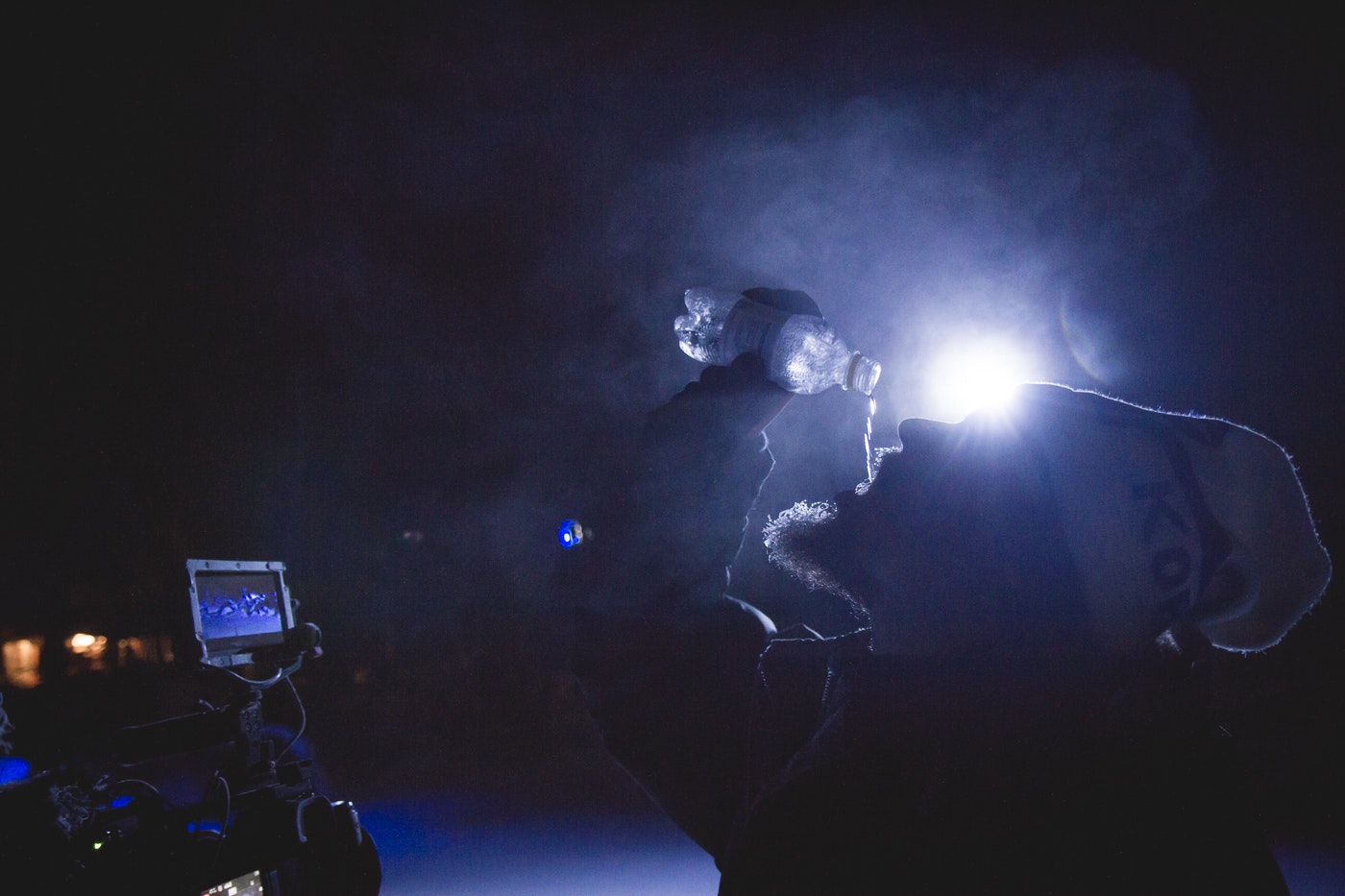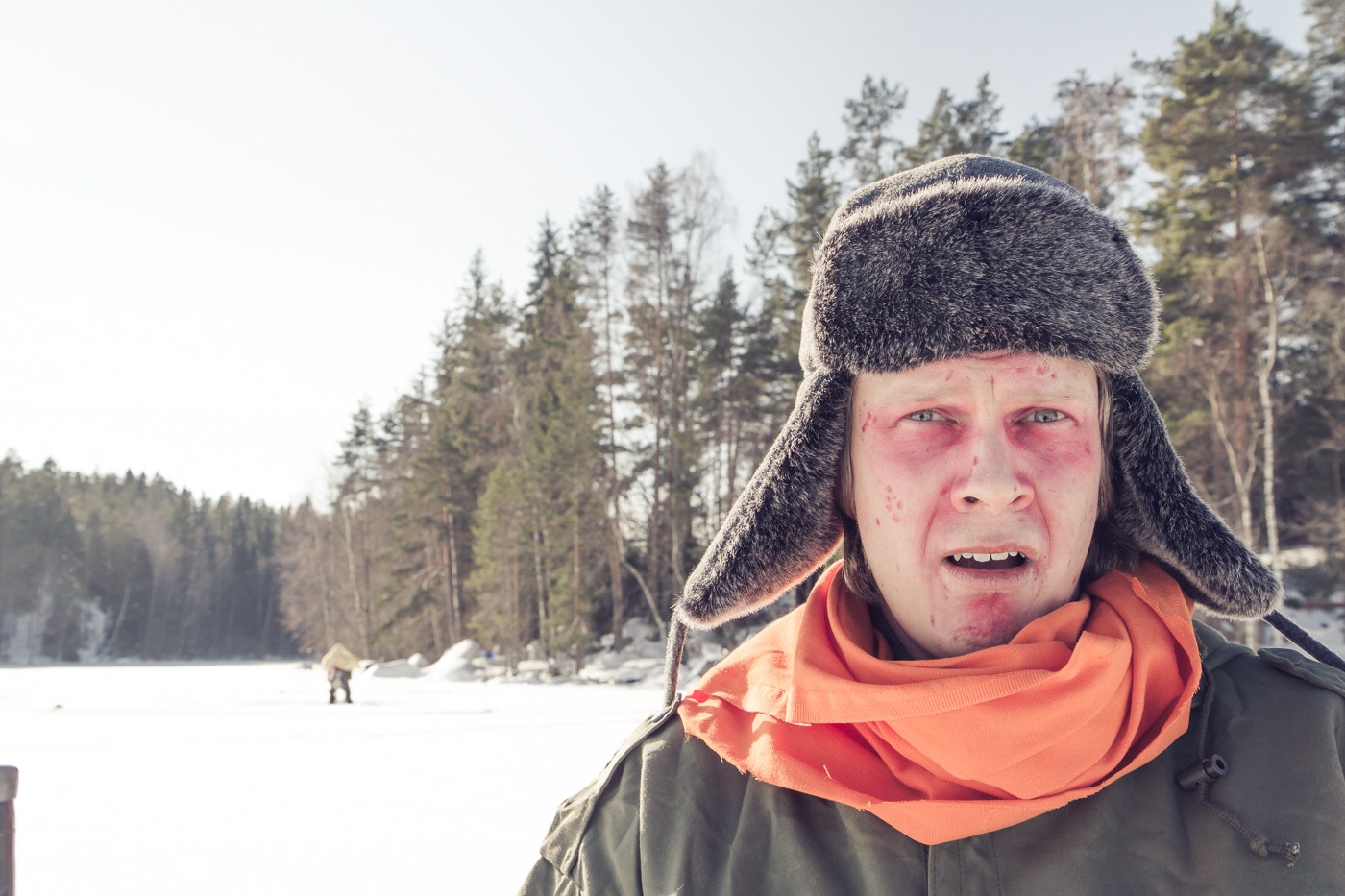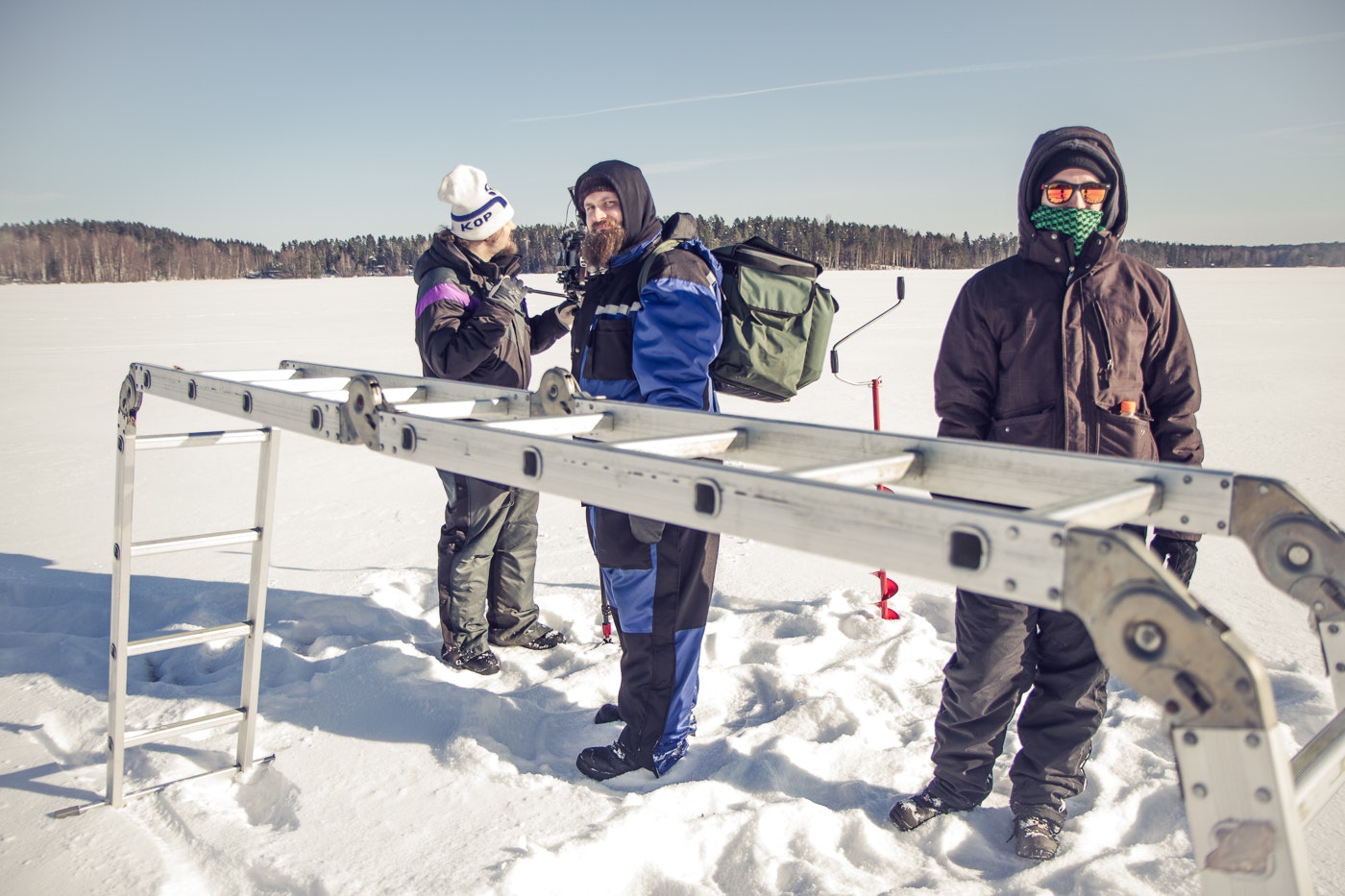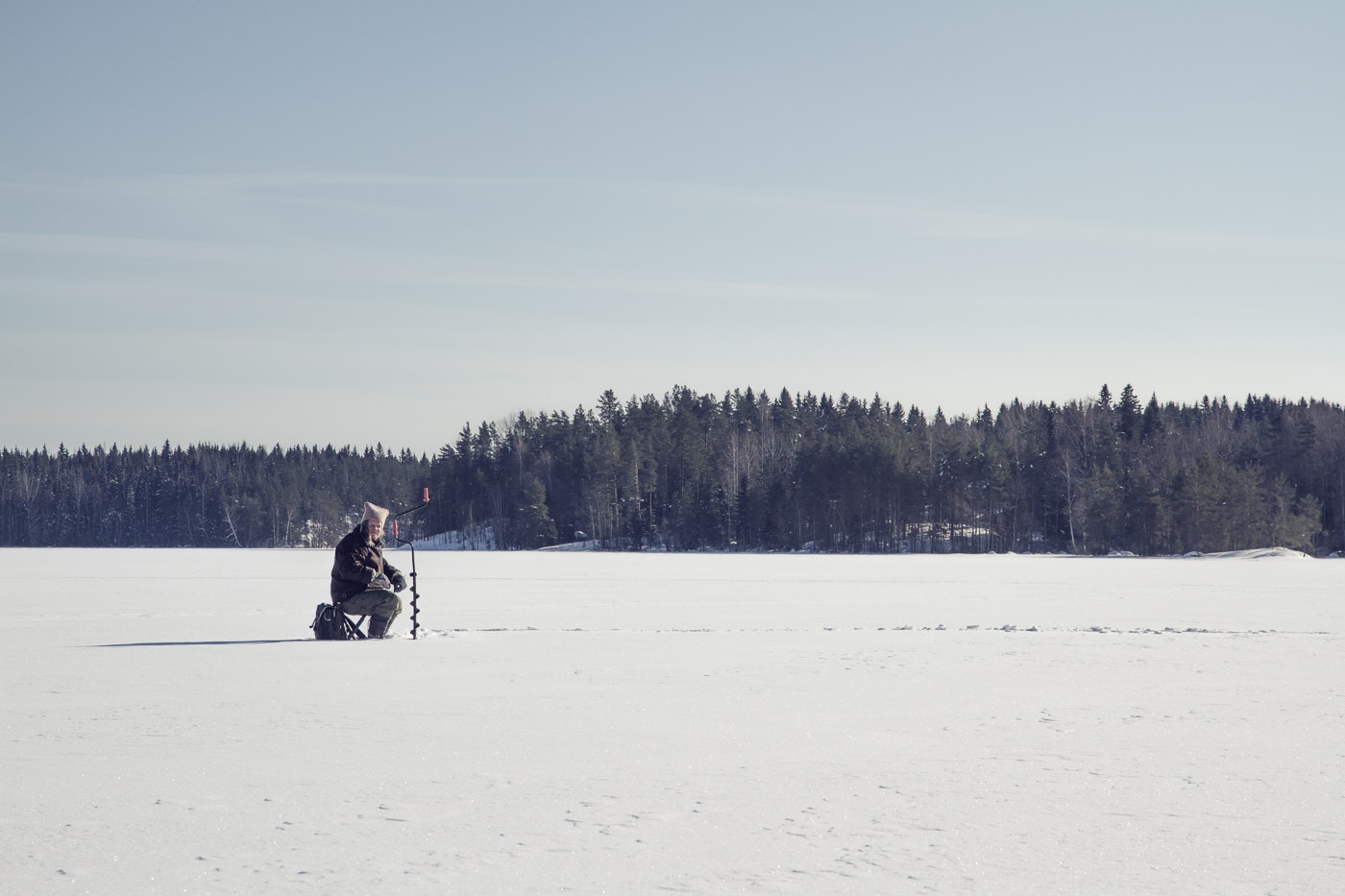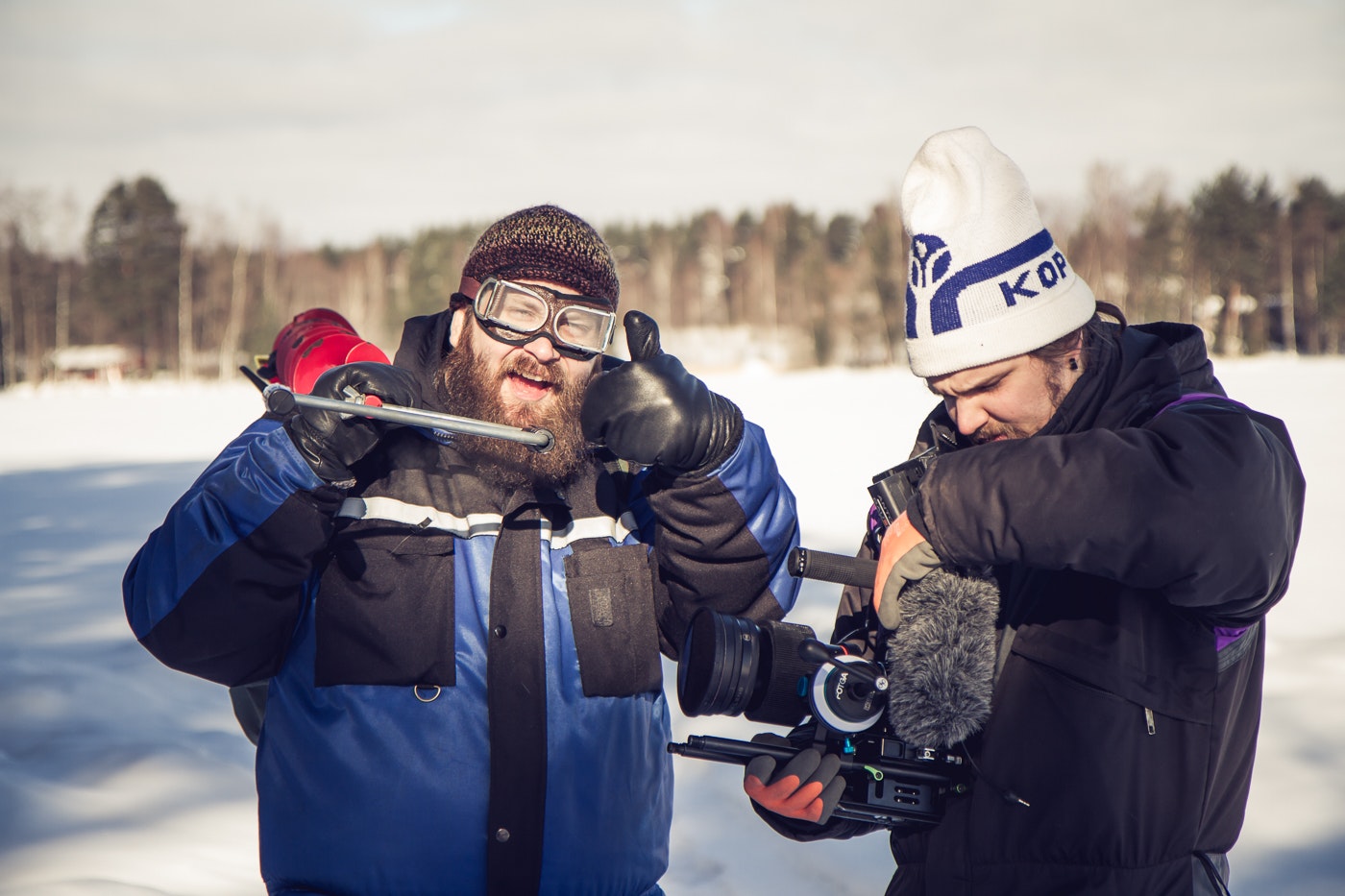 Blog text by Ville Aittokumpu / Azh Boyzz.