After we had decided to start work on the Tre Caldo Gatto Bottiglia Assassino a Portata Di Mano script we knew that we would like to publish a short teaser or two for it, so that's what we did!
Cat in the Bottle – Teaser #1
Without an exact plan, we went to the studio with Ville and wanted to create something that would catch the viewer's attention. We only had a couple of elements with us to use for the video:
leather jacket
leather gloves
a mask
a knife
great looking rubber finger
Ville had some nice visual ideas on how to use the knife in his head. So I tried my best to capture them through the lens as Ville had it planned out and of course, mixed my own ideas in there too. The only clear thing we had already planned for this session was Azh Boyzz logo video where we slap our hands together in slow-mo. We wanted there to be yellow liquid involved at that moment and that's what we did. Still have found a few of those yellow stains from the roof of our studio after this session, it was messy...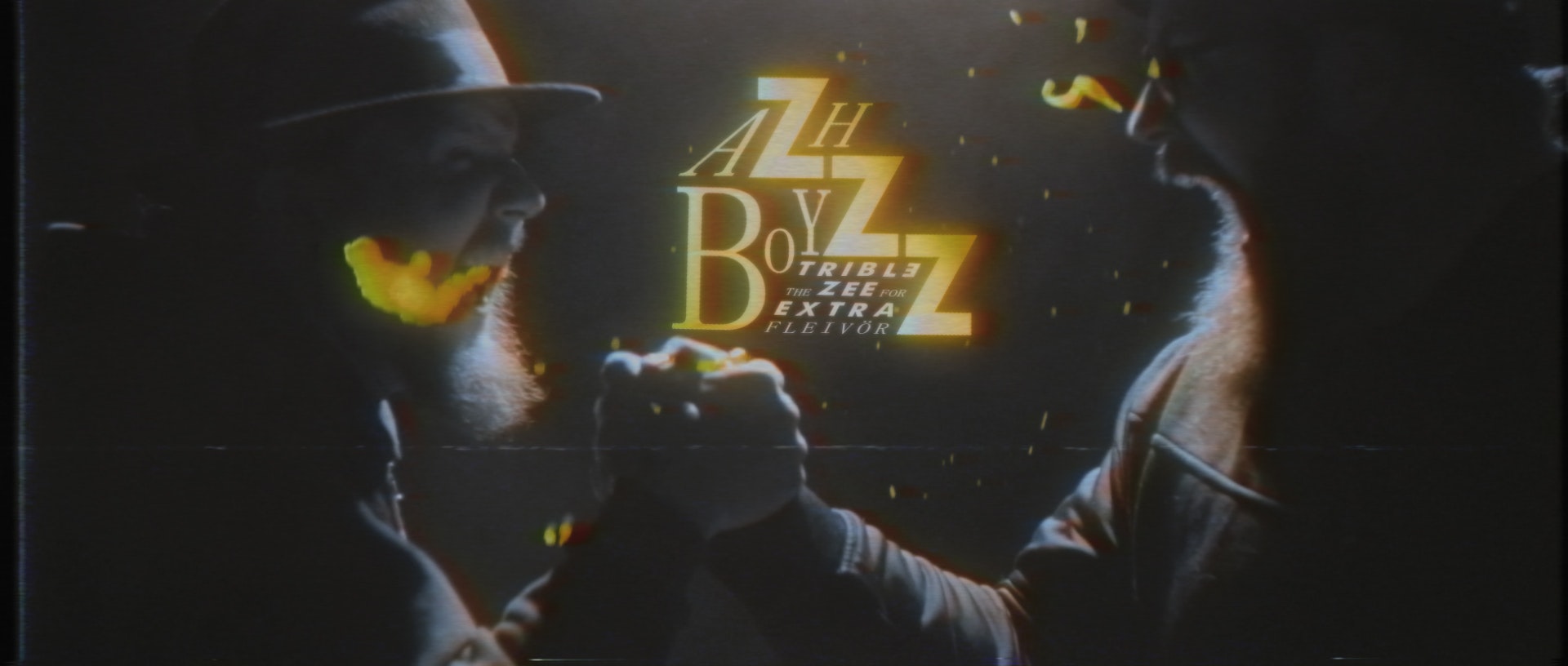 When we created this image with a finger in the middle we thought that "This is like giving a bloody middle finger straightaway to the viewer". So that stuck in our heads and also became part of our mystery killer's personality. We wanted to mimic classic Giallo style with our mystery killer personality. Slow movements combined with fast movement.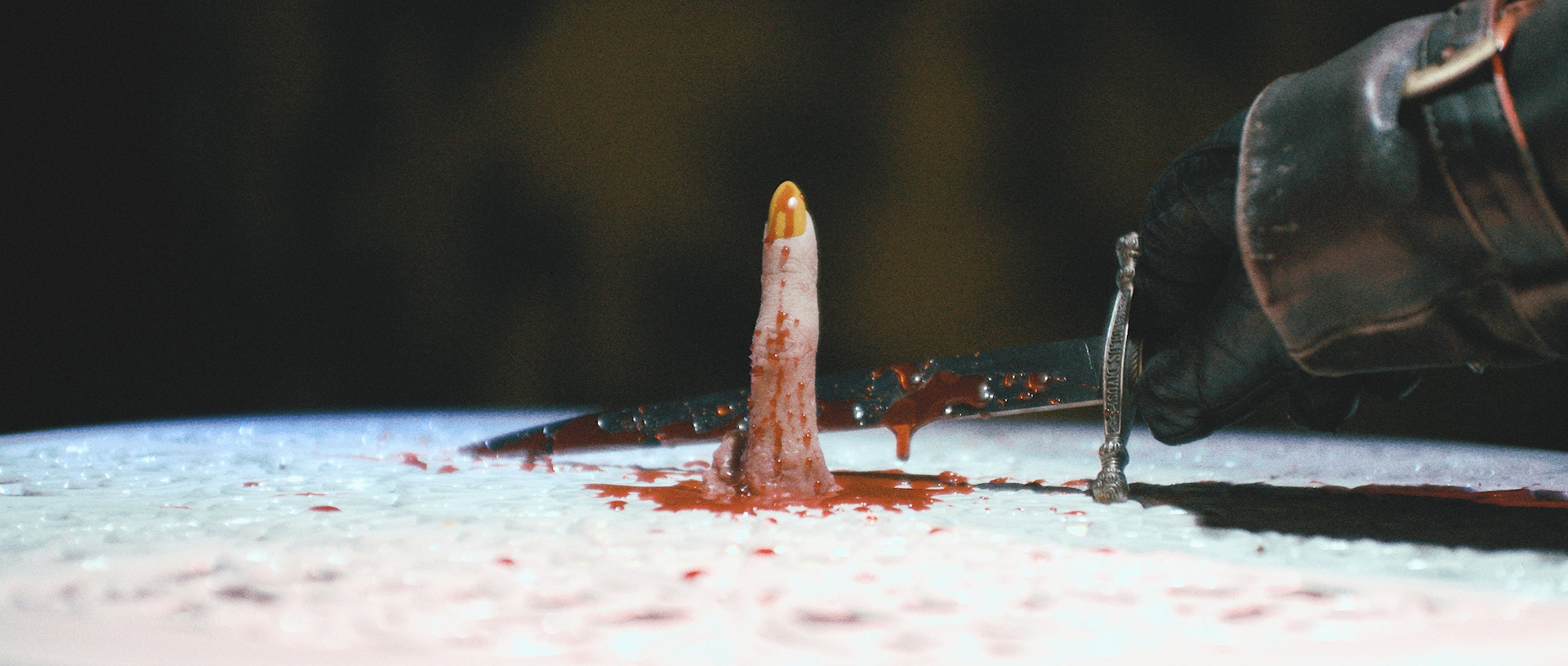 After the studio session, we went straight ahead to edit the materials. We also recorded the voice-over sounds in the edit step. Music was an element that was already made by our trusted artist Visa Lahtinen (ReCyclop Studios). I believe it is the first song ever done to our Fiallo movie, I love it and like how nostalgic it feels.

The piece we got together from all this "nonsense" brainstorming is something that I am happy to watch again every now and then...
---
Cat in the Bottle – Teaser #2
I wanted to have the child element involved in our Giallo as it is a strongly used element in the genre. Child voices, drawings, or story-related bad childhood memory are just a few examples of how they have been used over and over again in the Giallo genre.
Example of a child painting from Profondo Rosso.
So I suggested Ville give his child's a mission to draw our poster image. Ville also recorded voiceovers with them. He just gave a few keywords for his children what they should draw:
cat
bottle
bad guy
police
our movie title in both languages + working title TENÚ
Ville also recorded some voiceovers presented by them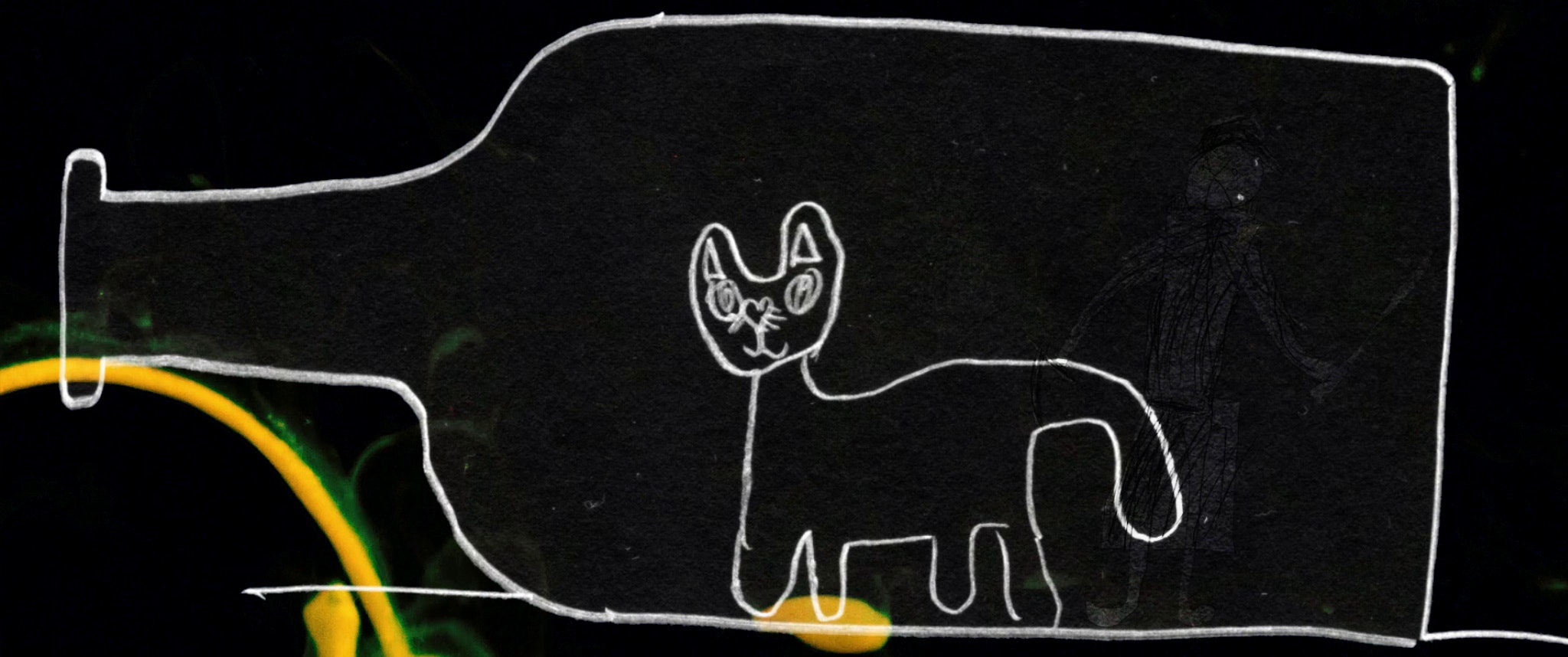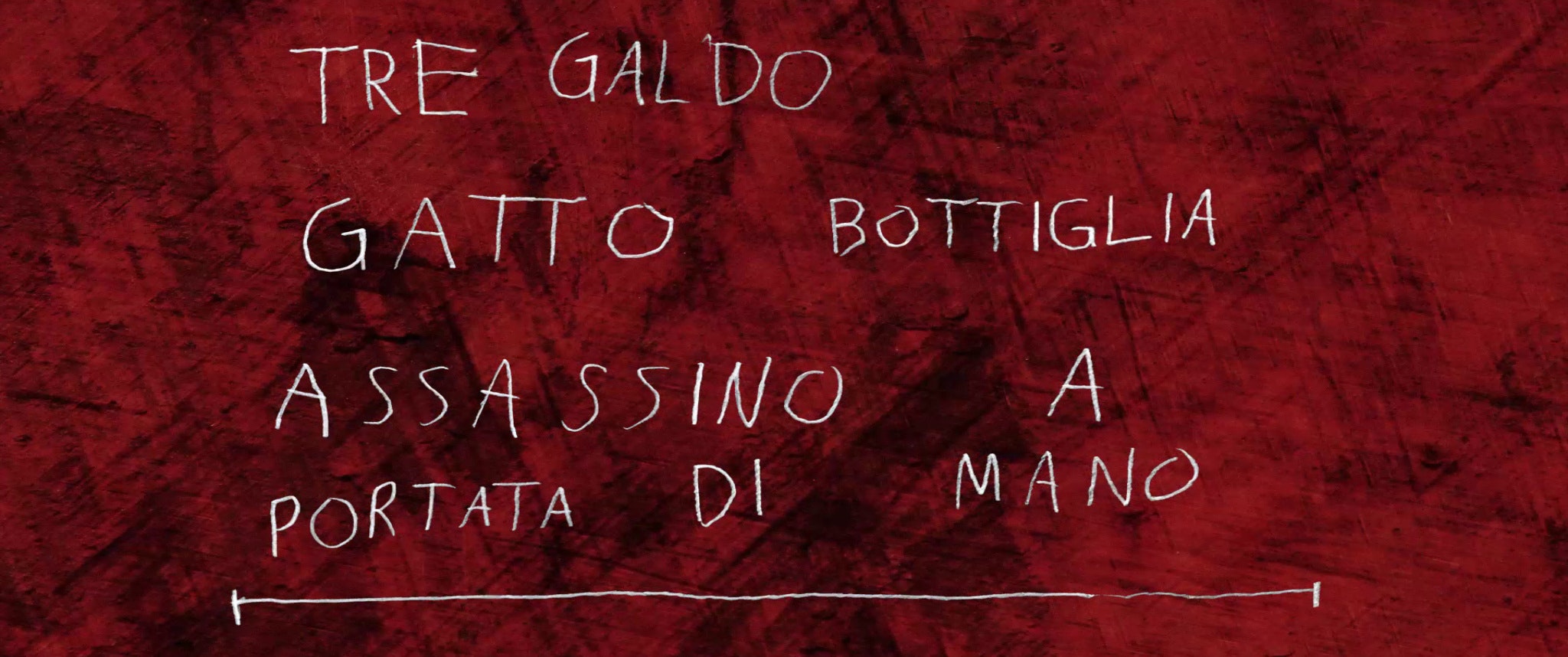 So we got these awesome drawings. I scanned them, animated them, and added the voiceovers. Music was made by Ville with his magical synth machine.
---
Cat in the Bottle – Teaser #3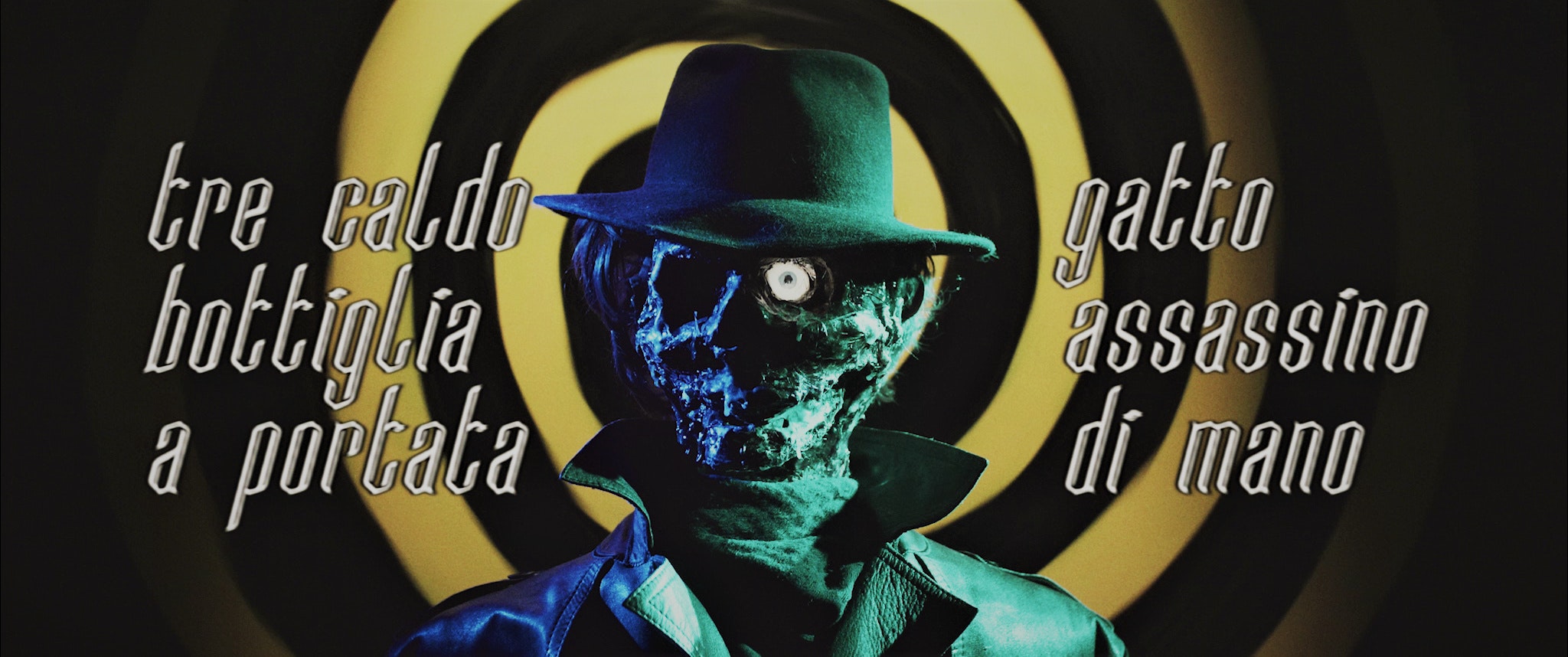 The third teaser was born when we had this awesome dude made by our trusted SpecialFX person Karo von Rutenhjelm (CamIce Productions). It was made for a music video project that never happened but as Karo had already done this effect he wrote a short movie (The Ticket) for it and later it was re-edited as Bingo short film. But that is another story and another topic...

The biggest influence on this teaser was a movie trailer... And of course, the trailer I am talking about is the classic Dario Argento's Suspiria.
We wanted to mimic the mood and moment of that skeleton turning around. The spiral on the background was practically made (of course!) and we had to give it crazy spin speeds to keep it spinning as long as possible. That spiral thing was also an element made for another of our projects. Our first "work for others" job (Saranco Oy). But that is again another story and topic...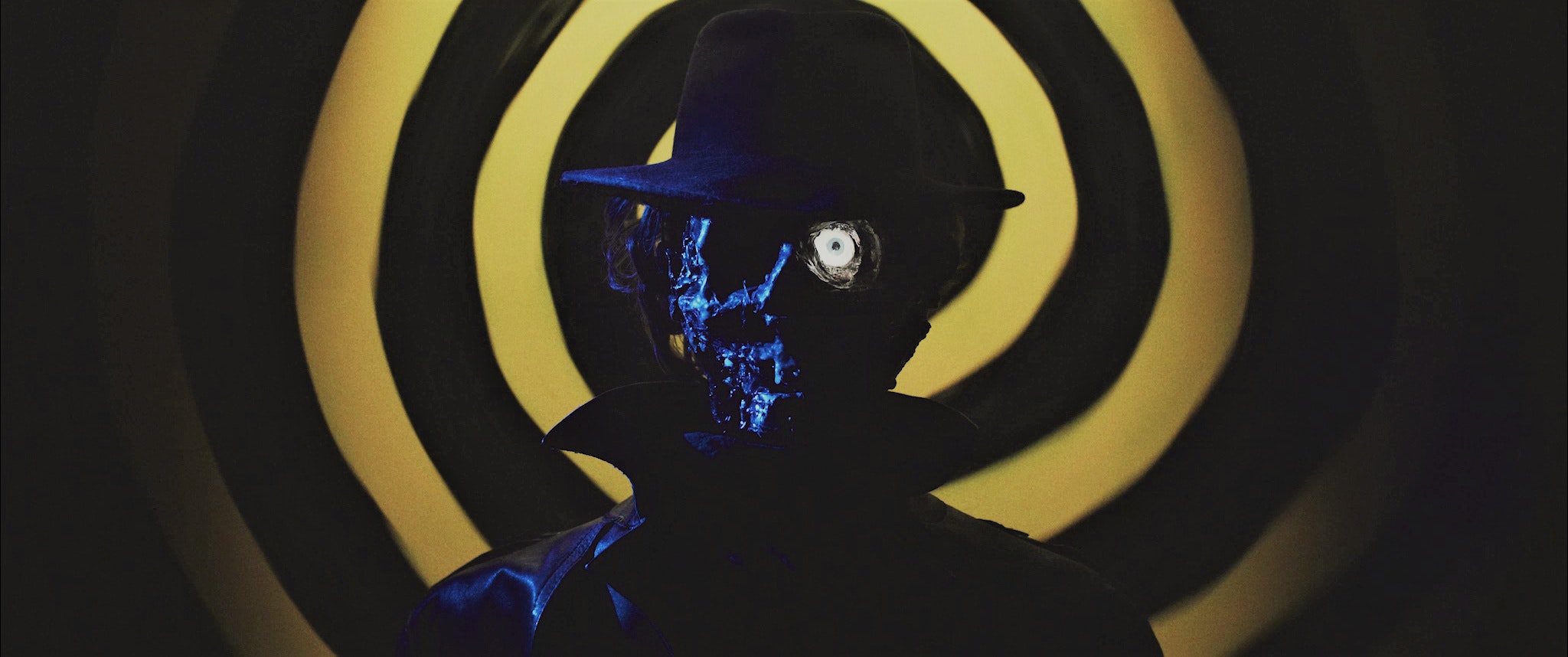 I wanted to make really precise lighting in the eye of our lovely model. We also practically were hitting the light switches to achieve the right mood. Knife acting was made by me and Ville was operating the blood effects. Really love what that acrylic paint looks like. For me, that is THE COLOR of blood I am always after in our movies. I love how theatrical it looks!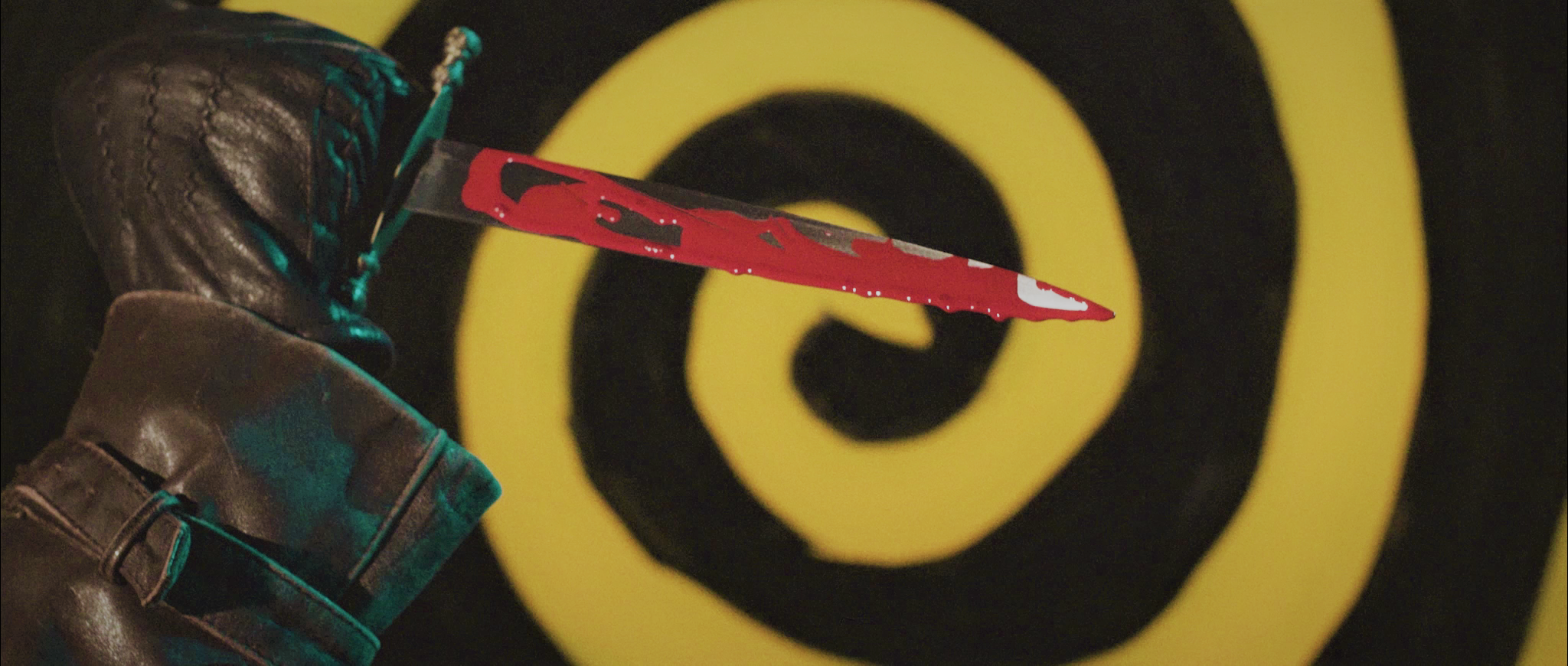 We even borrowed the great tagline from the Suspiria movie:
The only thing more terrifying than the last 12 minutes of this film are the first 92.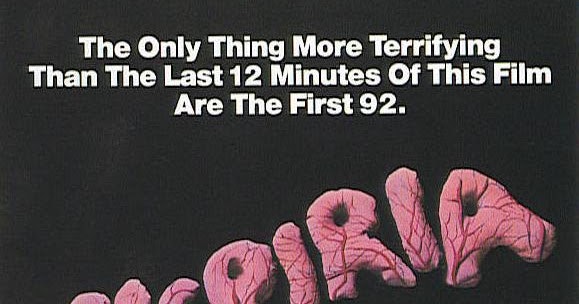 The classic tagline for Suspiria.
Of course, we made our own tagline from it but the source of inspiration definitely is there.
The horrifying LAST five minutes
are as long as the FIRST five minutes.


Music is made together by Ville and Visa. Overall for me our teaser #3 is the best of them. I also like the elements inside it that have been presented in our earlier teasers, so there is a kind of continuity. See yourself if you can find all those elements.
Blog text by Teemu Saarinen / Azh Boyzz.